Venkovní dlažba
Vybíráte kvalitní dlažbu do exteriéru? Vsaďte na benefity přírodního kamene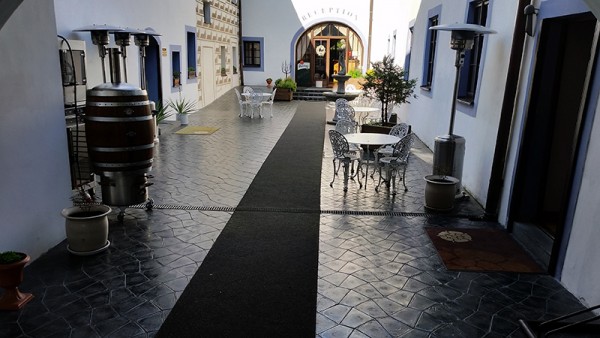 Při výběru venkovní dlažby je potřeba vzít v úvahu hned několik kritérií. Očekáváme, že dlažba bude odolávat extrémním teplotním podmínkám, možnému mechanickému poškození, zvládne vysokou zátěž a dlouho vydrží. Všechny tyto požadavky dokonale splňuje čedičová dlažba.
Čedič je sopečná vyvřelina, která vyniká hned v několika směrech
tvrdost a pevnost
otěruvzdornost
mrazuvzdornost (nasákavost 0%)
odolnost proti poškrábání
odolnost vůči chemikáliím
jedinečný vzhled
dlouhá životnost
Pro přílišnou tvrdost a špatnou obrobitelnost se čedič v minulosti využíval minimálně. Širšího uplatnění se mu dostalo až s možností jeho tavení. Díky této technologii ho dokážeme odlít do libovolného tvaru.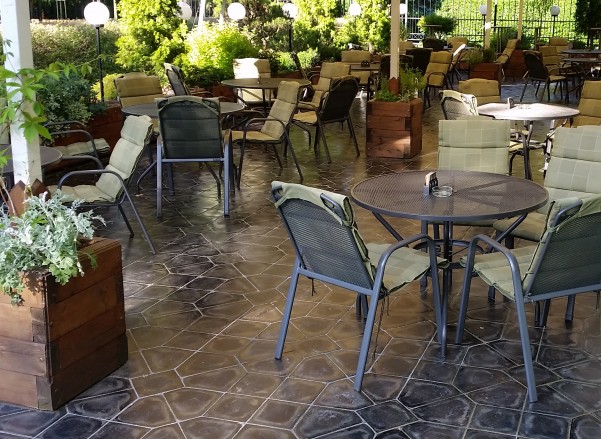 Dlažba z taveného čediče se hodí pro zpevnění veškerých venkovních ploch  
Čedič
můžeme využít
pro všechny typy venkovních povrchů
. Díky svým specifickým vlastnostem je ideálním materiálem na terasy, chodníky, příjezdové cesty, na povrch kolem bazénů i pasáží. Svým
nevšedním a neopakovatelným vzhledem
vtiskne každému prostoru exkluzivitu.
Povrch z čedičové dlažby vám vydrží na věky. Skvěle odolává nepříznivým podmínkám
Je mrazuvzdorná
Neklouzavá
Stabilní při vysokých teplotách
Nenasákavá
Snadno se čistí
Please do not hesitate to contact us
Items marked with an asterisk are obligatory.