Schmelzbasaltplatten für die Bierbrauerei
Schon 190 Bierbrauerei mit Schmelzbasaltplatten
      In der letzten Zeit eine Zahl von kleinen Brauereien nicht nur in der Tschechischen Republik, aber auch zum Beispiel in der Slowakei schnellwachsen. Wir freuen uns, dass wir können auf die Entwicklung dieses Bereich mit unsere Qualitätsschmelzbasaltplatten beitragen. Derzeit mehr als 250 Bierbrauerei unsere Schmelzbasaltplatten aus Eutit benutzt.
      Wir bemühen uns, für Kunden immer die bestmögliche Lösung zu finden. Aus diesem Grund empfehlen wir ein komplettes System und zwar – Schmelzbasaltplatten, Material für die Verlegung und Verfugung. Diese Lösung bietet maximalen  Gebrauchswert und Stabilität (hohe chemische Beständigkeit ) an.
Neuigkeit:
Im haben wir als Neuheit ein chemisch beständiger Epoxy-Fugenmörtel mit verbesserter Verarbeitbarkeit -frischer Mörtel lässt sich leicht mit klarem Wasser entfernen vorgeschlagen! Diese Lösung verbessert die Verarbeitung und insbesondere die Reinigung  nach Fugenwerk.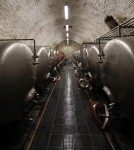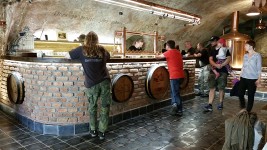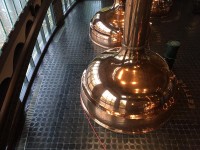 Please do not hesitate to contact us
Items marked with an asterisk are obligatory.