Restaurace s čedičovou dlažbou
Čedič jako estetický a praktický prvek v interiérech restaurací.
Obstojí i v nejnáročnějších podmínkách, zaujme nevšedním vzhledem. Čedičové materiály nabízejí nevšední možnosti využití a stále větší obliba přírodních materiálů v interiéru i exteriéru zařazuje čedič mezi vyhledávané suroviny, což si plně uvědomují i někteří architekti a projektanti.
Čedičová podlaha? Volba pro životnost!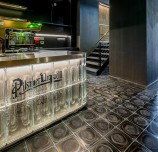 Please do not hesitate to contact us
Items marked with an asterisk are obligatory.