Omezení příjezdu do firmy
Uzavírka příjezdové komunikace do firmy Eutit od Staré Vody.
V termínu od 1.7.2020 začne probíhat celková rekonstrukce komunikace Stará Voda - EUTIT.
Pro příjezd do naší firmy i následný odjezd použijte komunikaci:
směr od Plzně . . . Chodová Planá - Velká Hleďsebe - Valy - EUTIT
směr od Chebu . . . Stará Voda - Velká Hleďsebe - Valy - EUTIT
Příjezdy jsou vyznačeny v přiložené mapce. Mapka ke stažení ve formátu 
PDF
V případě dotazů ohledně aktuální dostupnosti volejte: 354 789 135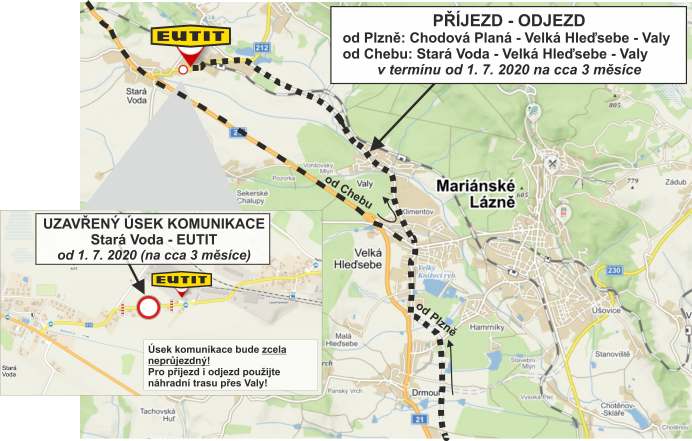 Please do not hesitate to contact us
Items marked with an asterisk are obligatory.