Mrazuvzdorná dlažba
Při výběru venkovní dlažby myslete na rozmary počasí. Čedič ani mráz nespálí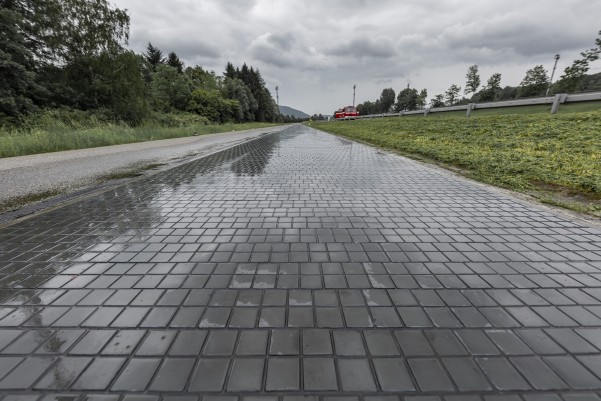 Pokud vybíráte dlažbu na terasu, chodníčky či příjezdovou cestu, vyplatí se investovat do kvalitního a odolného materiálu. Ne každá dlažba se totiž hodí pro nepříznivé venkovní podmínky. Čedičová dlažba je však bezpečná za každého počasí. 
V protiskluzném provedení
neklouže za deště a odolává mrazu
.
Nejběžnější sopečnou vyvřelinu na Zemi umíme přetavit v exkluzivní dlažbu
Čedič byl dříve využíván jako štípaný nebo lámaný kámen na cesty a ve stavebnictví. I přes jeho skvělé technické vlastnosti však v minulosti nenacházel kvůli nesnadnému opracování širší uplatnění. Až s příchodem petrurgie a technologie tavení získalo jeho využití jiný rozměr. To nám přineslo možnosti upravit si tuto unikátní surovinu do požadovaného tvaru.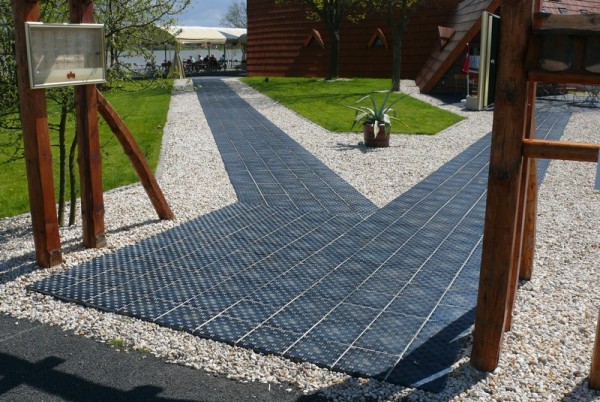 Dlažba z čediče je mrazuvzdorná a neklouže
Čedič se nedrolí, neláme a statečně odolává solím i kyselinám. Svou vysokou pevností překonává i ocel. Je nenasákavý, což ovlivňuje jeho mrazuvzdornost. Díky jeho specifickým vlastnostem máte jistotu, že vám nepopraská hned po první zimě. 
Čedič je dokonalý materiál pro každou venkovní plochu
Protiskluzné podlahy - skvělá volba pro použití na terasy, chodníky a k bazénu
Průmyslové podlahy - na parkoviště a příjezdové cesty
Atypické dlažby
- speciální dlaždice SKID-PAN využitelné pro automobilové zkušební polygony a dráhy
Please do not hesitate to contact us
Items marked with an asterisk are obligatory.