Dlažba do pivovaru
Již více než 190 pivovarů z čediče
   V poslední době roste raketově počet malých pivovarů nejen v ČR, ale např. i na Slovensku. Jsme velice rádi, že můžeme přispět rozvoji tohoto odvětví dodáním kvalitního řešení pivovarské podlahy.
   V současné době jsme již do více než 150 pivovarů dodali čedičovou dlažbu. Snažíme se pro zákazníka najít co nejkvalitnější řešení, proto nabízíme a doporučujeme celý systém - na podlahu čedičovou dlažbu + materiál k pokládce a spárování. Toto řešení nabízí maximální možnou užitnou hodnotu a trvanlivost za současné chemické odolnosti.
   V roce 2016 jsme jako novinku tohoto řešení navrhli epoxidový tmel - spárovací hmotu, která je při aplikaci omyvatelná vodou! Toto řešení výrazně zkvalitňuje zpracování a zejména čištění po dokončení spárování tohoto jinak obtížně odstranitelného materiálu.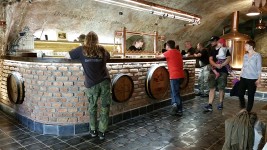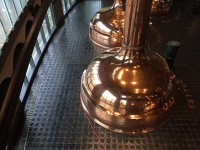 Please do not hesitate to contact us
Items marked with an asterisk are obligatory.